Archem is actively seeking professional distribution partners in West Asia (also referred to as the Middle East), North Africa, South East Asia as well as Central and South America.
Archem PRS has one of the most inclusive range of starch based powders. These powders are used in the graphic arts sector, flexible packaging, sheet glass manufacturing and many more industries that require barrier powders. 
All our products are accredited with "AA" standard from the BRC, ISEGA approved, BG approved for low dust emission and last but not least covered by ISO accreditation and are manufactured to Halaal and Kosher standards.
We aim to establish partnerships where we can work together to our mutual benefit to grow into these markets and industries. 
As an Archem partner, you would have access to the most comprehensive range of  accredited starch based powders. Option for exclusivity in your region with a link to our website for region specific enquiries and 24/7 support if required.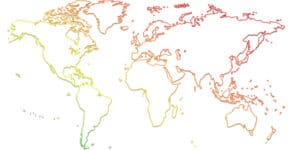 Contact us to find out more about our product range, certification and partner opportunities.