Archem PRS Ltd (Archem) is a UK based manufacturer and supplier of the largest range of high quality starch based powders to a variety of industry sectors, including litho printing, graphic arts, flexible food packaging, sheet glass and more.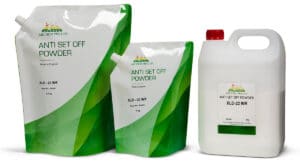 We are currently distributing internationally as far afield as Brazil, Argentina, South Africa, Thailand, Singapore, New Zealand, Russia as well as Europe.
Last year we said we were working on a solution to return our European partners to a pre-BREXIT purchasing situation. So that's exactly what we did, Archem PRS France SAS has been operational since September 2021.
We are glad to confirm that there are , we handle all the paperwork and red tape, your contact team remain the same with the same excellent product quality and service.
Whilst we are dedicated to our existing clients and partners, Archem continues to offer our products to new markets and to achieve this we continue to seek agents and distribution partners for Archem product range in the Middle East and Africa, South East Asia as well as Central and South America. Contact us to find out more about our product range, certification and partner opportunities.